starting January 26 @ 6pm
Wednesday nights @ 6pm
in the loft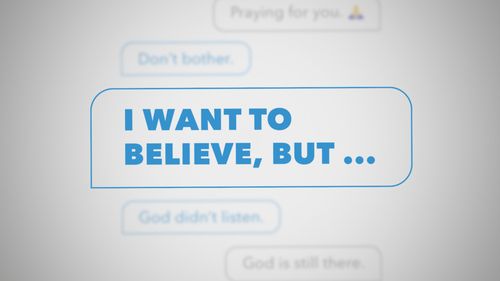 It can be difficult to believe in a God we cannot see. We wonder why God didn't answer our prayers, why God allows suffering, or why we can't feel His presence. God may not meet all your expectations—but that's good news! Find out why in a new series: I Want to Believe, But....
Sunday's @ 10:30AM
in the loft
What changes can you make now to become who you want to be in five years?

We all have goals, plans, hopes, and dreams for our future. Things we want to start—or maybe stop—doing. But how do we get there? This five-part series explores some spiritual and practical steps you can take to become the person you want to be in five years.
coming in february!
wednesday Nights in the loft
In this series, we're talking about the birds and the bees. Yep. That's right, it's "The Talk." But I promise you it's not at all what you expect.

This is "The Talk" that you absolutely won't want to miss! Love, sex, and dating are the most popular topics of conversation among students. So this series shouldn't be too tough to get them talking. These areas are also some of the toughest issues for students to navigate through. They have the potential to learn from them or be scarred by them.

This will be one of the most dynamic talks on love, sex, and dating you'll ever hear!

DON'T MISS IT!
check out the small groups page for the core group information.
Click below to go to the Small Groups page.
We are updating our information and need your help. For us to be able to serve you better, we need an update of addresses, phone numbers, emails, etc. You can do this by filling out the small form in the bulletin or by clicking the link below and in the "information" box, simply state that you're updating your contact information. We need everyone's participation in this to make sure we can serve everyone effectively.
We will have Membership Sunday on January 26th during both the 9am and 10:30am service. If you'd like to become a member of Woodland or have any questions about that, please contact Pastor Heath.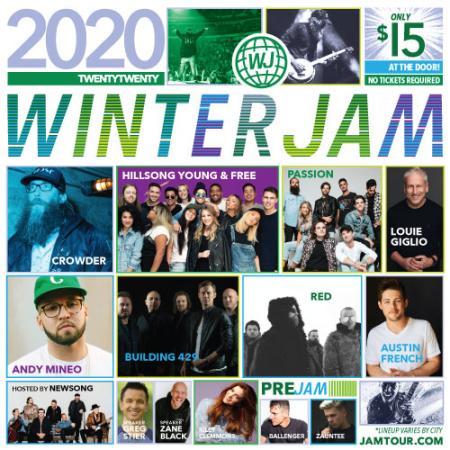 Winter Jam is coming to Little Rock! Woodland Youth are leaving for this event Saturday, Jan 25 @ 10am. The cost is $15 at the door.
Bring extra money for food and merchandise. They will arrive back at Woodland between 1am & 2am Jan 26.

For more information, contact Chris & Misty Head or Danny & Brenda Landrum.
Grand Country/Splash Country @ Branson, MO
Woodland youth! bring your gear with you Sunday, February 9, as we're heading to Branson
after church to Grand Country/Splash Country for a little fun.

The cost is $10

For more information, contact Danny or Brenda Landrum
Become RADIANT as you reflect the Lord, looking to Him without shame! (Psalm 34:5‑7)

This weekend you will grow in your understanding of who Christ is, who you are, and that you are radiant in the righteousness of Christ, without compromise or apology. Live a Radiant life!

We have set this time at Camp Siloam to grow as a community of believers to hear God bring us His message. We will have a weekend filled with great community, delicious food, creative breakout sessions, lots of fun, and much, much more!
For additional information, contact Brenda Landrum.